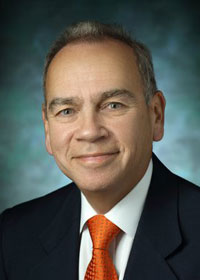 Course Type: Tutorial
Department/Division: Pathology/Neuropathology
Course Director: Dr. Juan Troncoso
Telephone Number: 410-955-5632
Faculty: Drs. Juan Troncoso, David Nauen, Charles Eberhart, Fausto Rodriguez, and Liam Chen
Availability/Duration: 1 month or longer; visiting medical students must follow JHUSOM quarter dates
Prerequisite(s): Introduction to Pathology. Approved neuroanatomy and histology.
Drop Period: 1 month ENROLLMENT LIMITED TO US MEDICAL STUDENTS ONLY
Description: An opportunity to learn the fundamentals of diagnostic neuropathology. The student will examine brain and spinal cord specimens obtained at Hopkins and the Office of the Chief Medical Examiner and will also participate in the evaluation of surgical neuropathology specimens from the inpatient and outside consultation services. Self-study materials and individual tutoring sessions on special topics in neuropathology are available. Students are encouraged to identify small research projects in their areas of interest. This experience is recommended for students interested in pathology, neurology and neurosurgery.