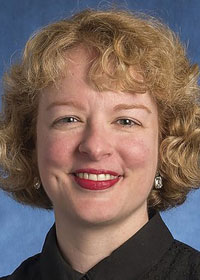 *currently on hold due to COVID-19
JHH Course Type: Clinical Elective
Department/Division: Pathology
Course Director: Dr. Jody Hooper
Telephone Number: 410-955-3765
Faculty: Dr. Hooper, Dr. David Nauen, others
Availability/Duration: All year except July. Available as either a full quarter rotation or as a one month rotation if followed by pathology elective.
Prerequisite(s): Completion of Genes to Society
Drop Period: 2 months
Description: Students are trained to function as first year house officers on the autopsy service. They become responsible for work-up and sign-out of their cases and in other respects participate fully in the life of the department. There are informal case conferences at the autopsy table and at multi headed microscopes. Students have the opportunity to present cases at departmental and interdepartmental conferences or to write cases for publication. Brief supplementary exposures to other aspects of pathology (general surgery pathology, surgical pathology subspecialties, forensic pathology, and clinical pathology) are offered to students who enroll for a full quarter.