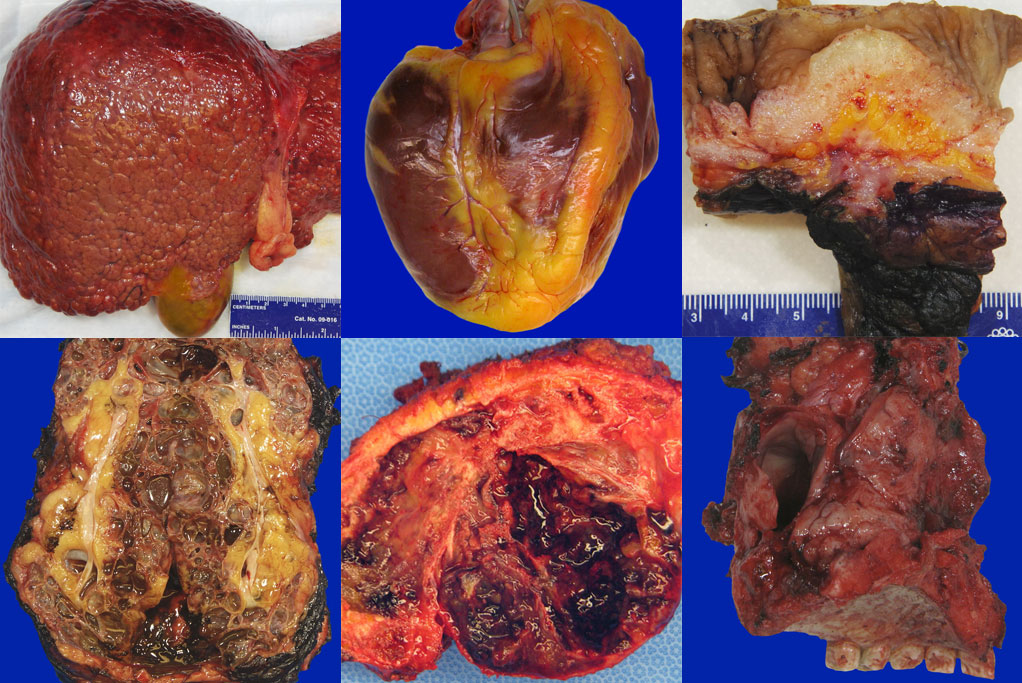 Welcome to The Johns Hopkins Surgical Pathology Photo Website!
In 2018, the gross room staff in the Surgical Pathology Department at The Johns Hopkins Hospital began compiling a library of gross specimen photographs to be used as an educational resource for pathologists' assistant (PA) students, pathology resident trainees, medical students and the general public interested in surgical pathology. Our institution receives a multitude of surgical specimen types demonstrating a wide range of pathologies. The goal of this gallery is to provide guests with high-quality, properly annotated photographs to expand their knowledge and exposure to these unique specimens. We hope that our categorized, searchable website will be used across multiple platforms including lecture presentations and course materials, and as a supplement for discussions. We will continue to add additional photographs as the department continues to collect material, so please check back in the future for more content.
We would like to thank The Johns Hopkins Gross Room PAs, pathology residents, pathology faculty and the rotating students from the University of Maryland PA program for their contributions to the content of this website. We would also like to thank the following individuals for their contributions:
Norm Barker in the Pathology Photography and Graphic Arts Department for photograph editing.
The Johns Hopkins Pathology Web Team for designing this website.
Dr. Jackie Birkness-Gartman for her advisement and involvement in coordinating this project.
The content of this website was organized by Kirsten Mowry, PA (ASCP)CM and Alexandra Meyer, PA (ASCP)CM.